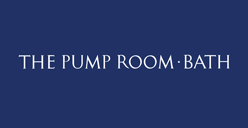 YOU MIGHT LIKE
read our Guides

take advantage of great offers

Find out what's on

Enter our Latest competitions

latest content

view all vacant jobs
Promote your
business
click here to view the multiple ways you can promote your business with Total Bath.
What's On In Bath
Welcome to the city of Bath! From its stunning Roman Baths, architecture and historical landmarks, famous events including the Bath Christmas Market, to its eclectic array of cafes, bars and restaurants, Bath's perfect blend of traditional and modern culture has helped it to become one of the UK's most charming cities.
Whether exploring the world famous Roman Baths, relaxing in the Thermae Spa or supporting Bath Rugby at The Rec, the city's diverse collection of museums and attractions ensure that there's always something entertaining to see and do.
A designated World Heritage Site, Bath is renowned for its Roman and Georgian history. Despite being discovered by Prince Bladud in 863BC, the source of city's natural thermal springs still remain a mystery to this very day. Famously enjoyed by the Celts, Romans, Saxons and Georgians, the baths have been a constant thread throughout the city's history.
With landmarks dotted around the city including the Circus, Royal Crescent, Pulteney Bridge and Bath Abbey it's easy to see why these architectural marvels, are some of the most photographed locations in the South West.
An ideal location for shopping, Bath's city centre is a bustling hub or independent retailers, quirky boutiques and Southgate Shopping Centre in Bath is popular for high street favourites.
Last but certainly not least, we have to mention the food & drink scene in Bath. With Artisan food and drink shops, Gin & Cocktail bars, a huge array of fine dining restaurants and Afternoon Tea in Bath options, you could eat out somewhere new every night for an entire year (fact!).