click here to find out what's in this section
Snapped: WW1 Civic Memorial
On Monday 4th August members of the public attended a civic memorial event organised by Bath & North East Somerset Council marking the centenary of the outbreak of World War One. TGtB was present to pay homage to the brave fighters of the first World War.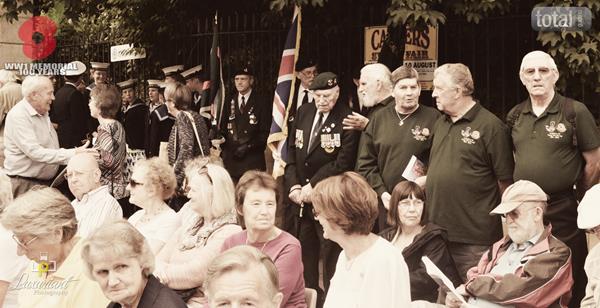 The taking place from 6pm-7pm at the war memorial by the main entrance to Royal Victoria Park near Queen Square, the event was a fitting memorial which not only reaffirmed Bath's respect for those that fell during WW1, but it also tied in really well with rememberence events nationally and internationally. The event featured several readings, including the words of the Mayor of Bath in August 1914 encouraging local residents not to hesitate to do their duty, and 100 years on, these words are not forgotten.
To this very day, Bath's gratitude to those that fell is absolutely unequivocal, it's events like these that show Bath is not a city that'll forget in a hurry, but also a city that values service and immense sacrifice for the good of its citizens.



Royal Victoria Park
Marlborough Lane , Bath , Somerset, BA1 2NQ