Snapped: Great Bath Feast Chilli Eating Competition
On Tuesday the 7th of October, The Great Bath Feast, a festival which celebrates all things culinary, hosted a Chilli Eating Contest, but not just any chilli contest, one where members of the public go up against...Rugby Players! TGtB was present to witness the fiery contest take shape...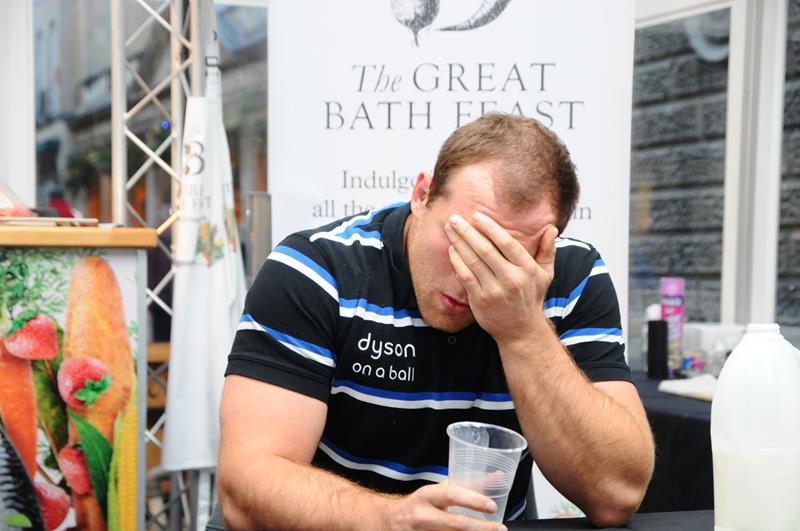 The Great Bath Feast often throws up a lot of things great and good, and its chilli eating contest was definitely something to be remembered. Supplied by local producer Upton Cheyney Chilli company, and featuring both Henry Thomas and Kane Palma-Newport from Bath Rugby, as well as two members of the public in the shape of Daniel Forster and Josh Hayter.
Tongues were heated, tears were streaming, and competitiveness was high, so it was tremendous fun for those watching and (believe it or not) those taking part. It was a huge test of ability and tolerance for the competitors, and something they can be proud to say they've done.
In case you missed it see what's in this section